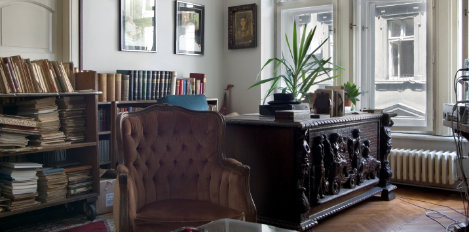 Branko Ćopić Endowment
The Branko Ćopić Endowment was created in the Serbian Academy of Sciences and Arts in 1989 by the late Bogdanka Ilić Ćopić, widow of Academician Branko Ćopić. In 2012, the Endowment was registered with the Serbian Business Registers Agency in keeping with the Law on Endowments and Foundations of the Republic of Serbia. The members of the Endowment's Board of Directors are Academician Milosav Tešić (President), Goran Petrović, corresponding member of SASA (Vice-President), and academicians Dušan Kovačević, Matija Bećković and Nada Milošević Đorđević. The Director of the Endowment is Slađana Mlađen.
The Foundation was created with the noble intention to award prizes to authors of works of high artistic values, written and published in the Serbian language. Every year the Foundation awards two prizes: one for prose and the other for poetry.