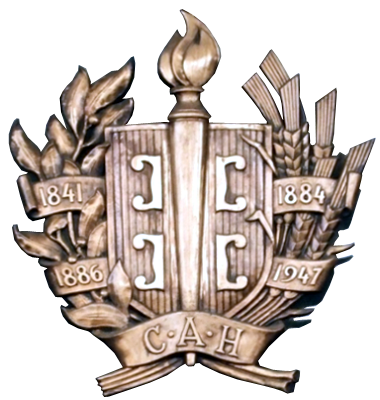 Serbian Academy Of Sciences (1947-1960)
The Law on the Serbian Academy of Sciences (SAS) of June 30, 1947 introduced certain changes in the structure of the Academy which have remained typical of its development and untouched by subsequent laws and statutes. The professional academies were replaced by the Department of Natural Sciences, Department of Technical Sciences, Department of Medical Sciences, Department of Literature and Language (later changed to Language and Literature), Department of Social Sciences, and Department of Visual Arts and Music.
The greatest changes occurred with the establishment of scientific institutes within the Academy. Twenty institutes were founded in 1947 and 1948 and four more the following year. The Academy Archive and Library became open to the public and the Academy was also put in charge of the Patriarchate and Metropolitanate Archive at Sremski Karlovci.
In 1954, a new law on scientific activities changed the position of the Academy within the system of scientific work. The institutes became independent, even though the Academy retained the status of the founder of some of them.