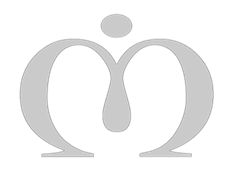 Mathematical Institute
The SASA Mathematical Institute was founded in 1946, as the first institute of the Serbian Academy of Sciences and Arts. The members of its first Scientific Council were academicians Milutin Milanković, Bogdan Gavrilović, Anton Bilimovič, Vojislav Mišković, Nikola Saltikov, Jovan Karamata, and Radivoj Kašanin.
The SASA Mathematical Institute is an institutional member of the European Mathematical Society. It has 70 associates (including 45 PhDs) from Belgrade, Novi Sad and Niš. The Institute carries out research projects in mathematics, mechanics and computer science. The Institute's associates are engaged in 10 national projects, as well as in international projects of the H2020 and COST programs. More than 200 external associates, university teachers from around Serbia, are also engaged in research. The Institute also hosts the local editorial office of the Zentralblatt MATH abstracting service.
The Institute has three departments (mathematics, mechanics, and computer science and applied mathematics), along with eight permanent seminars. It is also a co-organizer of seven conferences. Independently or in partnership, the Institute publishes five journals and the publication Zbornik radova (Collection of Papers). The journal, Publications de l'Institut Mathematique, has been coming out regularly since 1932. The series Posebna izdanja (Special Editions) brings titles of interest for the popularization of mathematics.
The Institute's Library, with over 15,000 volumes and 65,000 issues of journals is the largest mathematical library in the region and is accessible to the entire mathematical community.
Cooperation with the economy and state institutions is carried out through multidisciplinary research in the fields of information security, optimization and digitialization.
The Institute has developed publicly accessible program systems for the presentation of digitalized heritage: Digital National Library of Serbia, "eBiblioteka" (eLibrary) of journals, and the Catalogue of Immovable Cultural Monuments, which are among the largest such repositories in Europe.
Particular attention is paid to the promotion of mathematics. For this reason, the Institute has launched the event, May ‒ the Month of Mathematics, the largest event of the kind in Serbia.
According to the latest ranking of the National Council for Science, the Institute is the second most successful research institution in Serbia measured by the number of papers per researcher. As of 2013, it has been ranked among 6% on the Webometrics list of global research institutions.
| | |
| --- | --- |
| Director: | ZORAN OGNJANOVIĆ, PhD |
| Address: | Knez Mihailova 36, P.O. Box 367, 11000 Belgrade, Serbia |
| Email: | office@mi.sanu.ac.rs |
| Website: | www.mi.sanu.ac.rs |
| Telephone: | +381 011 2630-170, 2180-591, 2630-485 |
| Fax: | +381 011 2186-105 |